This is an NPC profile for Silas Simmons of Academy For Heroes-In-Training III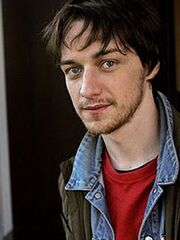 Character Profile
Edit
Silas
Appearance
Edit
Silas
Personality
Edit
Silas
Abilities
Edit
Silas' major power lies in his ability to create forcefields at will. These fields work on a variety of levels, ranging from magnetic force to spiritual, all depending on level. It requires much experience to learn the variety of powers he can block, but once he figures it out, he presses himself to the brink to master his defenses. These shields can be broken down into categories: Force, Magnetic, Fire, and Ice. He has no defenses against telekinetic powers.
Along with the defensive force powers, he can also harness the sheer force of kinetic energy into blasts or even short-range melee attacks. While his physical strength isn't astounding, it's superhuman to say the least. Despite his range of defenses across the elements, his attack powers remain in the Force category.
Community content is available under
CC-BY-SA
unless otherwise noted.